Find Out Why Thousands Of Individuals Suffering From Neck Pain, Tension Headaches & TMJ Are Rushing To Get This Breakthrough Device
"I Tried a Neck Pain Relief Device Recommended By a Friend And Was SHOCKED At The Results"
By John Edwards
June 21, 2021 at 9:17 am EDT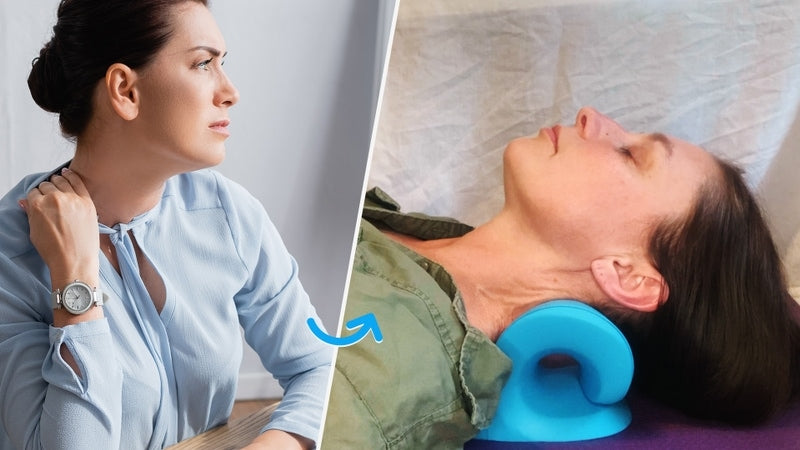 Short On Time? Here's Your TL;DR
Cervical traction is a simple, yet effective evidence-based remedy for neck pain, tension headaches & TMJ syndrome.
Finally, Kenko Back (a US-based start up) have teamed up with a top chiropractor to create the Neck Cloud. A neck pain relief device that usescervical traction.
The Neck Cloud eliminates neck pain in just 5 minutes of use perday.
Over 40,000+ customers and thousands of positive reviews hail the Neck Cloud as an easy to use and affordable solution to neck pain
If you're reading this, chances are you work a desk job, stuck in front of a screen for up to 10 hours a day.

And, if you're anything like me you end most workdays with that "locked up" feeling in your neck from all that time spent in an unnatural position.

On the bad days, and without any inexplicable reason, you wake up with a neck so painful you can barely drive, turn your head, or do anything at all.

In my own case, I noticed my neck pain was taking over every aspect of my life…

Tight muscles would cause soreness, and even dreadful headaches.

I found it difficult to concentrate at work, and I struggled to play with my kids without pain...

I couldn't completely enjoy any moment because I always had that constant reminder of pain.

I resorted to strange stretches that I saw on YouTube, pain killers and I was seeing my chiropractor three times a week which gave me some short-term relief, but nothing long lasting (and was burning a hole in my wallet).

I was ridden fearing a life of pain and even potential surgery as I got older until one day a solution was presented to me.

I was browsing social media and was targeted by a Facebook ad for a neck pain relief product from a company called Kenko Back.

I've been burnt by social media ads before with pain relief devices promising the world and under delivering.

And I nearly didn't purchase...

But I was so desperate I decided to give it a shot. And I'm so glad I did.
‍
This device has been an absolute lifesaver… it's called the Neck Cloud.

Introducing The Neck Cloud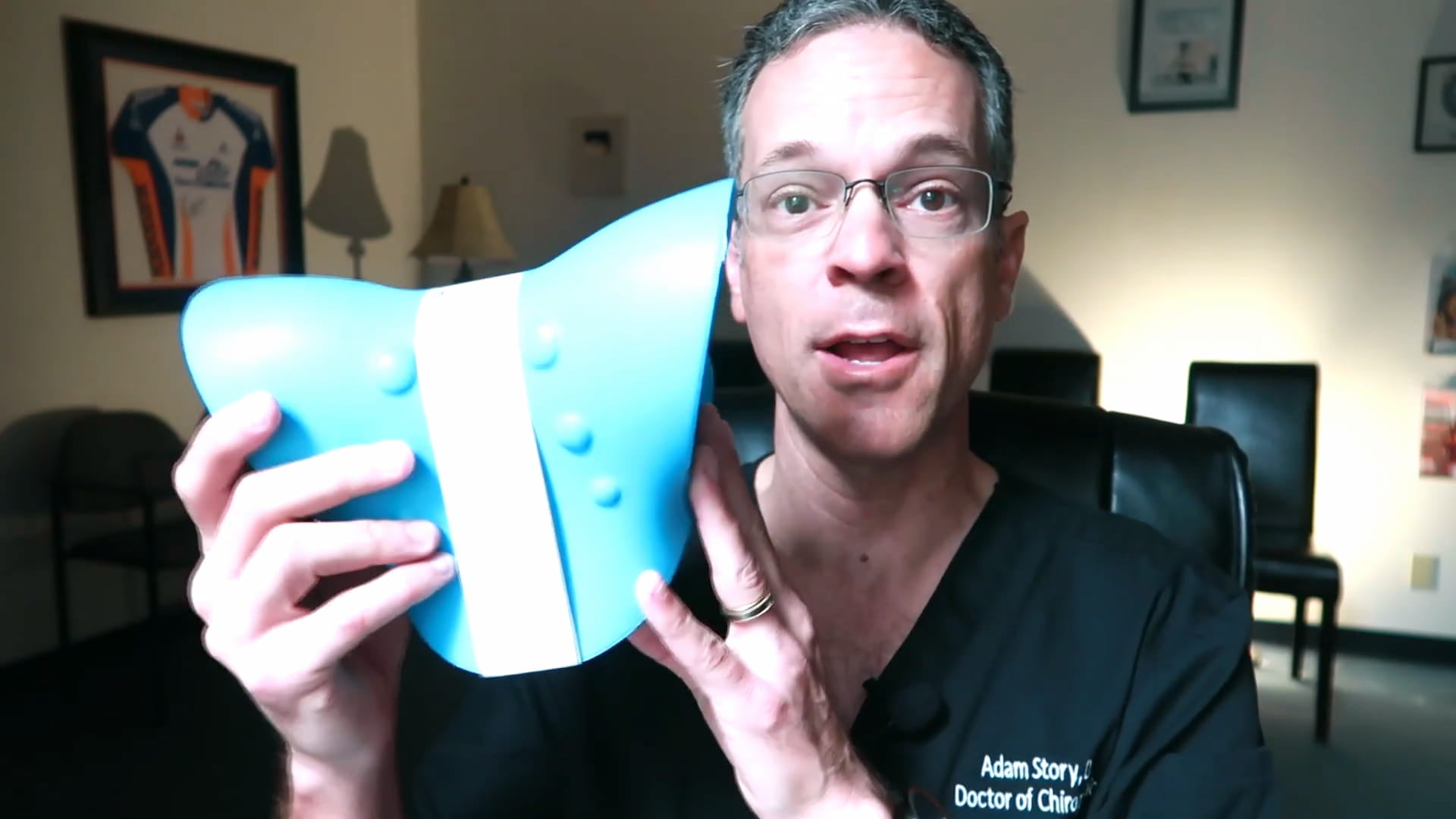 Dr Story - American Chiropractor with The Neck Cloud

The Neck Cloud device was designed by an American Chiropractor during the lockdown as a way to make sure his patients could still get neck pain relief without coming into the clinic.

Most neck pain devices look like something from a horror movie and don't stretch the neck at the correct and most effective angle.

So, this chiropractor made something different.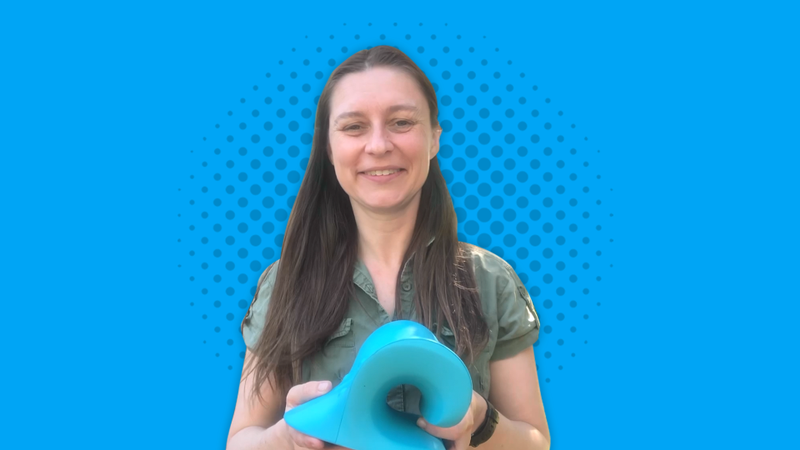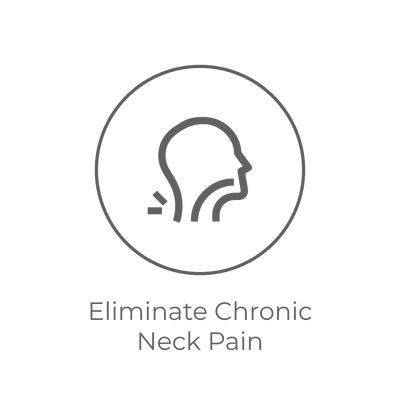 Eliminate chronic neck pain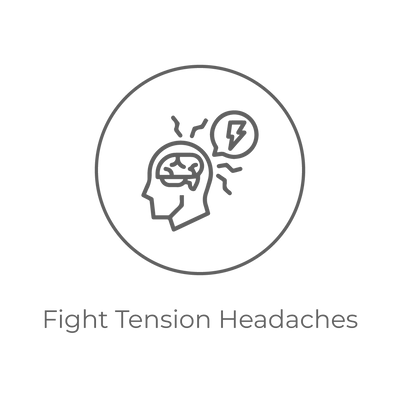 Fight tension headaches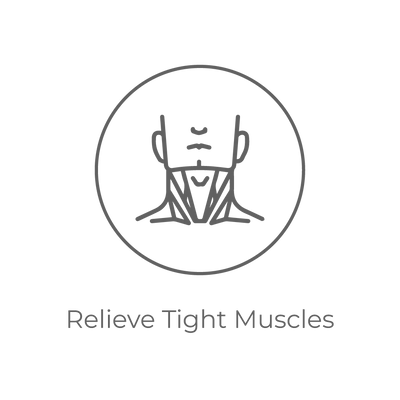 Relieve tight muscles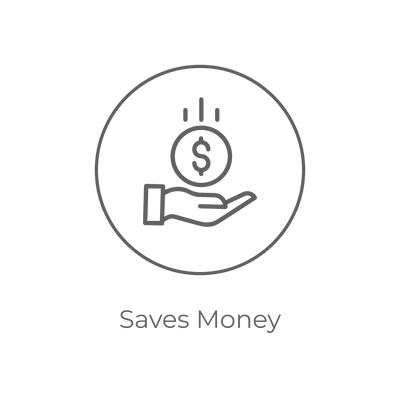 Saves money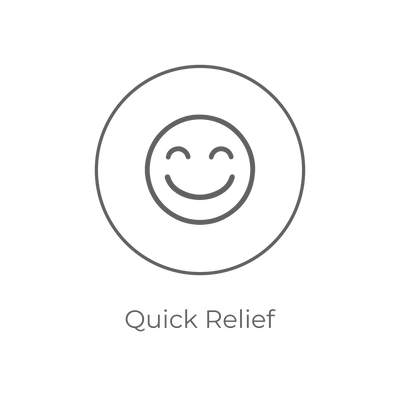 Quick relief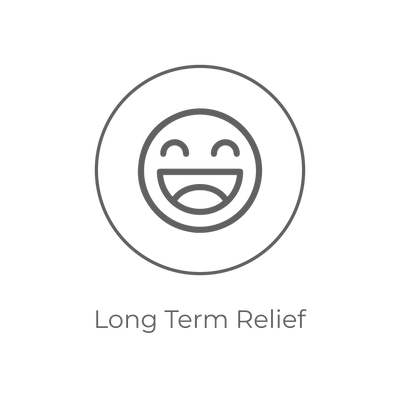 Long term relief
Built to last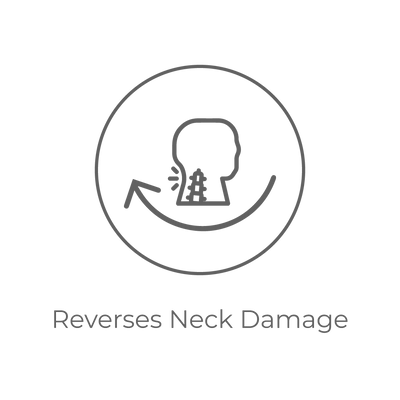 Reverses neck damage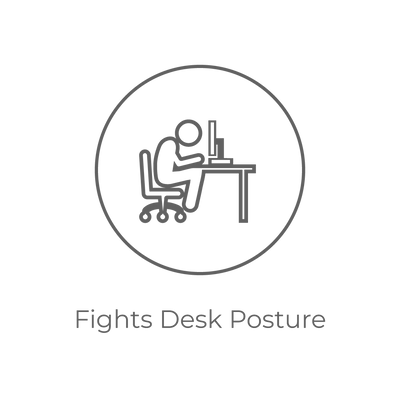 Fights desk posture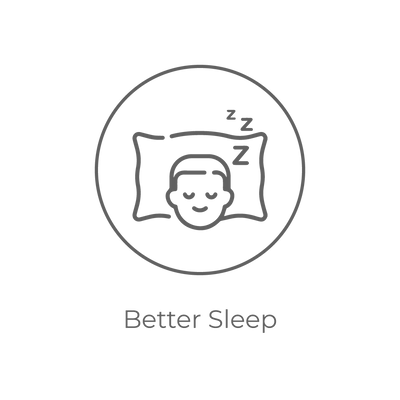 Better sleep
How Does The Neck Cloud Work?
When you're stuck at a desk for extended periods of time, your neck compresses which puts pressure on discs and nerves running through the spine. This results in neck pain that can impact every area of life.

The Neck Cloud uses evidence based cervical traction, to provide a stretch on the neck at the most optimal angle.

This reverses the spinal compression, relieves pressure on delicate discs and pinched nerves to ultimately eliminate chronic neck pain.

At the same time it uses acupressure points. This expertly targets and releases tight muscles running through the back of the neck.

‍It's this combination of stretching & releasing that gives immediate pain relief. And long-term restores and heals the neck.

‍The best part is that the Neck Cloud is ready to use without any assembly, batteries or complicated moving parts...

And it only takes 5 minutes a day!

I typically use it right before I go to sleep, and I have woken up each morning well-rested and pain free since.
What Makes It So Special?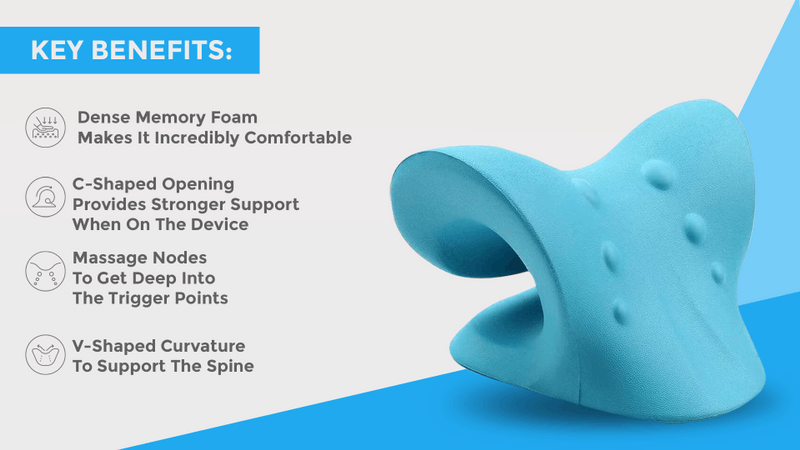 If you're like me you've tried what seems like a million different neck pain solutions.

Pain killers provide some short-term relief. But can actually be harmful in the long run.

Chiropractors and massage are great…

But they are damn expensive and not always in arms reach.

Other neck pain devices are complicated to set up, requiring doors and pulleys… They often look quite dangerous. And they only do one of either stretching the neck OR releasing the neck…

The Neck Cloud is currently the only device on the market that both stretches and releases the neck. Making it that much more effective.

And the fact that it has been designed by a chiropractor gives me the peace of mind that it is safe.
The Neck Cloud
Other Solutions
Provides instant & long lasting relief from neck pain
Only provides a short term fix
Designed and recommended by a top chiropractor
Not professionally designed.
Just takes 5 minutes per day for relief.
Time consuming.
Simple & easy to set up.
Requires complicated pulleys or additional equipment.
Doesn't require harmful pain killers
Medication can lead to unwanted side effects
Results or Full Refund, 60 Day Money Back Guarantee
No guarantee that they will work.
My First 14 Days With The Neck Cloud
Day 1: I received my Neck Cloud device just 8 days after I ordered it. They have a QR code to scan to get the instructions… Unfortunately, I am a bit of a dinosaur when it comes to the tech stuff, but I called customer service and they helped immediately.

Day 3: The Neck Cloud is doing its thing! I had a couple of late meetings so only had time to use it for 5 minutes before bed after being stuck at my desk all day…

That "locked up" feeling in my neck was gone and I slept like a baby.

Day 14: Have noticed a huge change. I've been using it 5 minutes a day most days and this thing is a lifesaver. For the first time in a long time, I've woken up free of neck pain and I finally feel like I can work with focus.

Now I'm nearly 30 days in… and my neck feels better at 45 than it did when I was 26. And I haven't had any neck related headaches.
My Favourite Things About The Neck Cloud
☑️ Natural Pain Relief Without Pain Killers
Curved Design Provides Natural Pain Relief Without Pain Killers: For any level of neck pain and to ensure the perfect stretch every single time.

☑️ Acupressure Points
Massages and releases tight muscles in the neck. It feels like a masseuse from the comfort of home.

☑️ Simple to Set Up
No pulleys, no complicated assembly, no batteries. Just set it down and it's ready to use straight away when needed.

What Else I love About The Neck Cloud
☑️ Instant neck pain relief: You will feel the difference after just one use of the Neck Cloud device.

☑️ You get relief in minutes: All it takes is 5 minutes a day of use to eliminate neck pain.

☑️ It can melt away stress, anxiety, and tension headaches too:  The cervical traction relaxes your muscles, allows for better blood flow and circulation, and releases pinched nerves so you can relax into relief.

☑️ Reverses neck damage: After two weeks of consistent use, the neck's natural posture will begin to restore and this will promote an increase of nutrient rich blood to the neck area, resulting in damage reversal and long-term pain relief.

☑️ Anyone can use it: It's so simple! Just place it on the floor and relax! I personally use it after a long day stuck at my desk.
‍
☑️ They have a results or full refund guarantee: I love companies that are willing to stand behind their product. If for any reason you're not 100% satisfied with the Neck Cloud they will simply refund your whole purchase cost, that's how confident they are in their device!

☑️ Ideal for: chronic neck pain, headaches and migraines, pinched nerves, herniated disc, muscular stiffness & desk posture.
WHAT ARE THE KENKO BACK CUSTOMERS SAYING?
''I have a job where I sit at a desk and lean into a keyboard all day long. I was suffering from chronic neck pain. I've gotten the same results as when I used to go to the chiropractor every week''
‍- Jess M.
"I was sceptical I have to be honest, but I was desperate and they had a guarantee so decided to purchase. I'm so glad I did, this device has changed my life. I haven't lost a day to a headache since buying this device.".
- Brandi D.
''I was looking at the advertising thinking this is too good to be true. It isn't. I've gone from seeing the chiropractor twice a week to once a month. I'm finally looking forward to going to work without the constant burden of neck pain''
- Liz D.